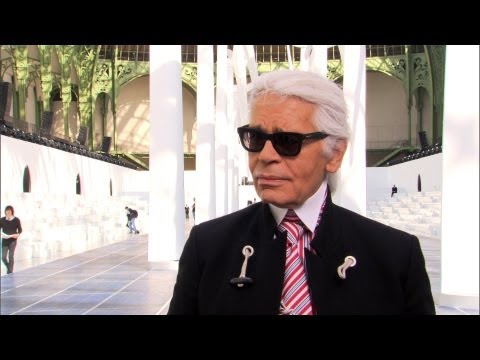 Photo by Derek Blasberg on Instagram
A few days ago we were showing you the extravagant 'Hola-Hoop' bag from Chanels Spring/Summer 2013 collection presented last week in Paris. The overall feedback was quite positive allthough nobody really knew how to use of the bulky handbag. Maestro Karl Lagerfeld himself now has the answer for you:
"You need space for the beach towel. Then you can put it into the sand and hang things on it."
Watch the interview with Karl just above and get more insider information on the collection as well as an insight to his approach on creativity. Enjoy!
Related posts:
»
Chanel Spring 2013 Lookbook By Karl Lagerfeld
»
Mini Version of Chanel Hula Hoop Bag For Retail
»
Further Look: Chanel Spring 2013
»
Chanel Spring/Summer 2013 Lego Handbag
»
Karl Lagerfeld in Vermont!