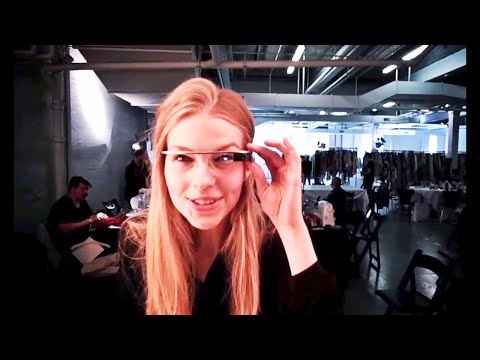 Google is trying to set a new trend by asking influencers from different fileds to wear special google glasses for one day so that the viewer can see through the eyes of a person and expirience very close what a day in the life of xxx looks like. For NYFW Spring 2013 it is designer Diane von Furstenberg and some of the stylists and models who put on the glasses to offer us unique images from a very new perspective. Check out the video just below.
What are your thoughts about this idea?
Related posts:
»
Introducing: Studio Swine 'Real Hair' Sunglasses
»
Bless Fringe Glasses
»
Lady Gaga Interviewed By Google
»
Ke$ha at pre-Grammy Event: Ultimate Calif Girl!
»
Chanel Resort 2009