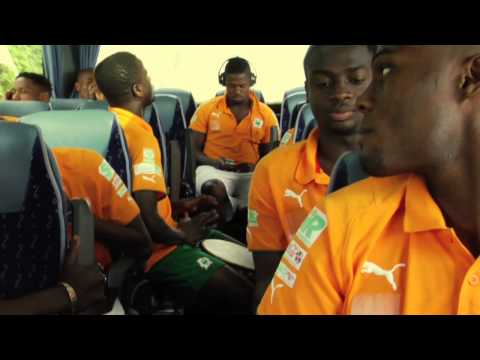 Just in case you missed it  heres' a preview  of the artwork created by Kehinde Wiley to celebrate Puma's  'Unity Uniforms for the African National  Soccer teams. The portraits were show at Deitch  accompanied by  a stunning performance by the legenedary Zozo Afrobeat. Click on the next page for a peek at the ambiance.
Related posts:
»
Puma x Kehinde Wiley Spring/Summer 2010 Collection
»
Puma X Aki Narula Shoes: Hot!!
»
Kehinde Wiley/Jeff Koons Towels by Target
»
Kehinde Wiley's Deitch Studio Opening on AO
»
Puma x Cedella Marley Jamaican Team 2012 Olympics Uniforms